In-house Research, 
Design and Manufacturing
Basic design
The SportCruiser is a double-seat, all-metal aircraft, arranged as a low-wing monoplane with cantilevered wings and conventional empennage. The aircraft has a tricycle fixed landing gear of nose type. The SportCruiser has been approved for operation in the USA and other countries in the LSA category according to the FAA Accepted ASTM Consensus Standards.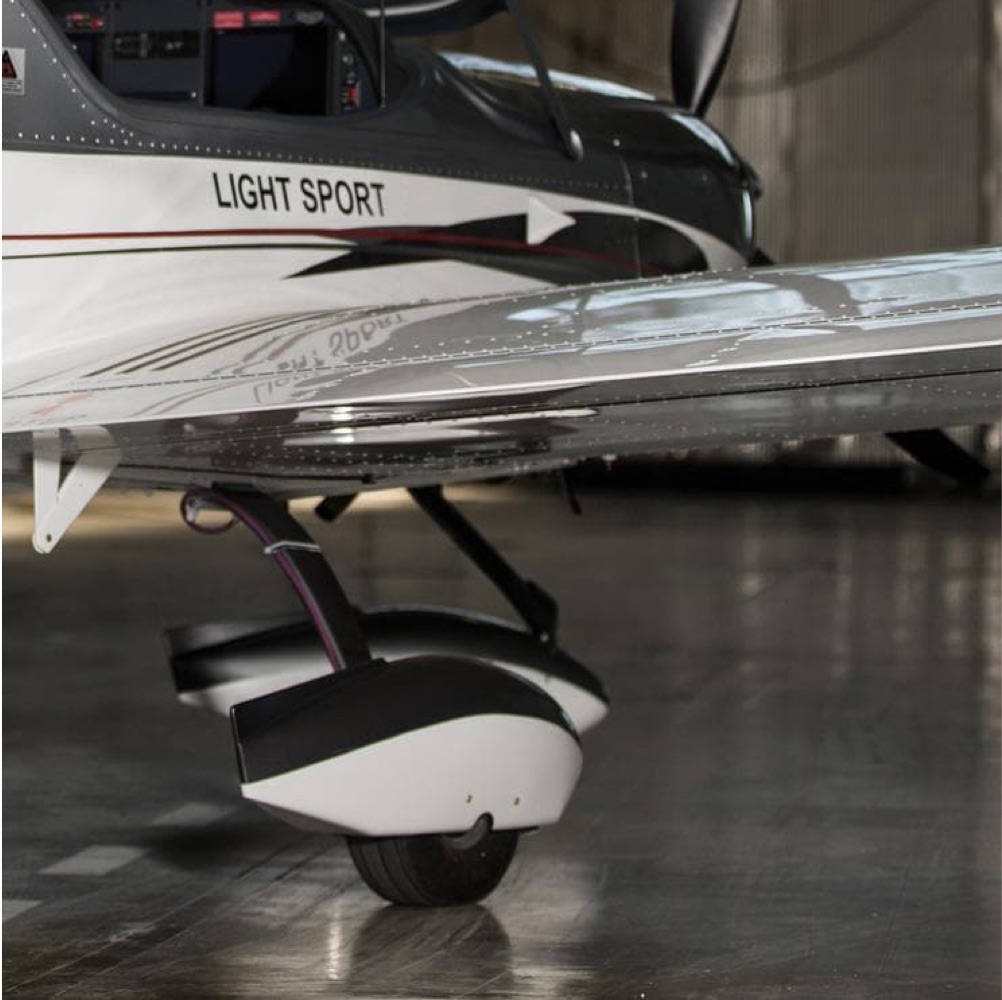 Wing
The wings are of all-metal main spar structure with a rear spar. Each of the two wings is attached to the center section fuselage by means of 6 shear bolts. Fuel tank is located in each wing with a capacity of 57 litres. Unique lockable storage compartment is located in each wing with a load capacity of 10kg each. The wing tips are made from carbon-glass composite. Both wings are equipped with electrically controlled flaps and ailerons. The right aileron is fitted also with electrical trim. Position and strobe lights are installed in the wing tips.
Tail unit
The aircraft tail unit consists of the vertical fin, the rudder, the horizontal stabilizer and the elevator with trim tabs. The elevator is well balanced by the electrically controlled trim of the elevator. The elevator is equipped also with a balance tab for aircraft better controllability and balance of the control forces.
Cockpit
The SportCruiser boasts by far the most spacious in its class, which provides utmost level of comfort and highly ergonomic arrangement to the flying crew.
The canopy window is made from plexiglass and is fitted with two openable side windows. There is a luggage compartment behind the pilot seats with the load capacity of 18 kg.The instrument desk consists of three panels. Thanks to dual flight controls and pedals the aircraft is fully controllable from both pilot seats. The cockpit is equipped with adjustable pedals.The first-class choice of materials used for the cockpit upholstery, advanced on-board climate control and defogging systems together with the easy flight control and high endurance of the aircraft provide for the SportCruiser being widely recognized also as a true cross-country aircraft.
With the unique baggage lockers integrated into both wings together with the spacious baggage compartment located in the rear part of the cockpit, the SportCruiser will always guarantee optimum flexibility for that weekend away.
Safety
Safe and Sound in the Air
Thanks to the all-metal structure, selected materials and modern processes involved in its production, the SportCruiser is a solid, safe and reliable machine, well-suited for years of intense use. It is designed to be flown frequently and actively, so that you can focus on flying, rather than on keeping your airplane in shape.